Job for Ska office: Project scientist(s)
The SKA Office is advertising for the position of Project Scientist, which can be found here http://www.skatelescope.org/people-contacts/jobs/ and in the AAS register.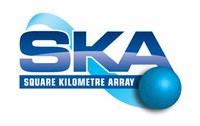 SKA ORGANISATION
Job Particulars
SKA Project Scientist(s)
Application deadline: 15th May 2013
Competitive Salary and Flexible Benefits
Job Title: SKA Project Scientist(s)
Reference: PS02
Reports To: SKA Science Director
Closing Date for applications: Closing date for receipt of completed applications is
15th May 2013. For details of how to apply please see below.
Submission of applications: Email to jobs@skatelescope.org
http://www.skatelescope.org/wp-content/uploads/2011/05/130313_SKA.Project.Scientist.pdf